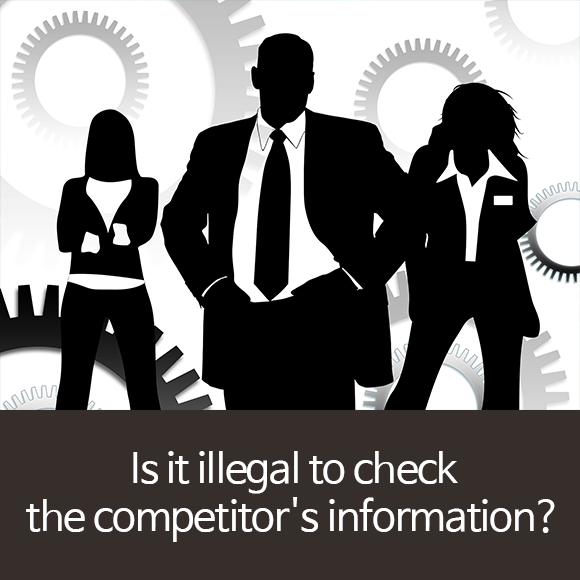 "I want to check the information related to the sales of competitors through Internet search. Is it illegal to do this?"
There must have been a question of wonder. It is because it can be ambiguous whether it is legal or illegal to obtain their information.
---
The Glossary of Library and Information science explains about the competition information.
" Competitive intelligence is often associated with information gathered by industrial spies, but competing information is a collection of data that is open to the public in an honest and ethical range."
According to Daniel and Patrice,
It is defined "Competitive intelligence can handle the threat from current and potential competitors, and it is done by the series, such as collecting, processing and storing information that can be helpful to the management of the future enterprise, in an ethical and legal way."
This means that information gathering by eavesdropping, such as the Watergate, does not correspond to competitive information, but must collect business information from competitors and consumers in a legitimate way, and at the same time collect information ethically and morally.
John J. McGonagle and Carolyn M. Vella say,
" Competitive intelligence is that collects the public information from competitors and analyzes them to use for decision making based on the gathered information."
Source : < http://203.241.185.12/asd/read.cgi?board=dic&y_number=11103 >
---
If you look at the part of Korea's legitimate competitor information collection, it is kindly explained in the "World Business Ethics Q & A 217" published by the Federation of Korean Industries published in 2014.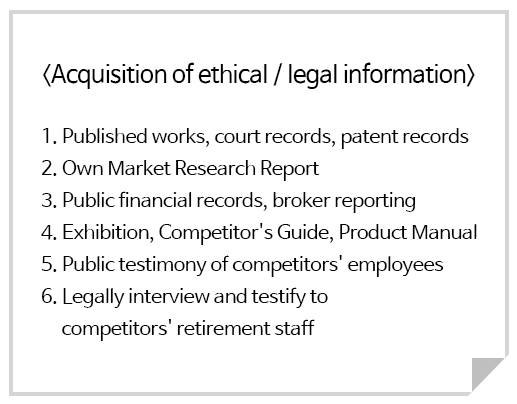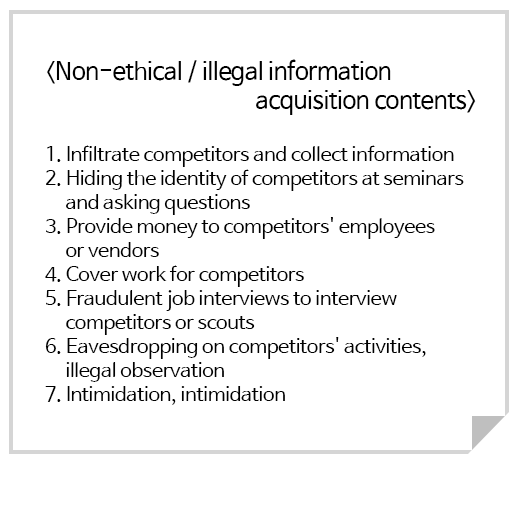 Builton's solution is based on legally public information.
We conduct online market research in principle by excluding the relation to illegal issues.
It doesn't make any sense to do illegal in the name of the solution for a clean online market.