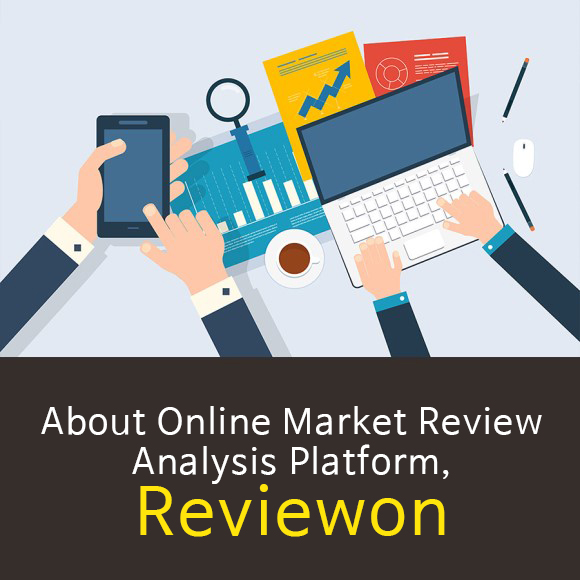 [About Online Market Review Analysis Platform, Reviewon]
Nice to meet you! Builton Co. of eCommerce Analytics Platform. At this time, I will introduce Reviewon, an online market analysis platform. Reviewon is a platform that helps you build customer service policies by monitoring your customers' reviews and scores and assessing customer satisfaction.

Reviewon analyzes customer reviews of online markets and provides very important customer satisfaction information in the market. We provide evaluation analysis on detailed information such as price, quality, design, and delivery of goods. This allows you to compare and evaluate the customer satisfaction of your products, as well as establishing pricing policies, quality improvement policies, and customer service policies.
So how can companies leverage the online marketplace reviews analytics platform Reviewon?
---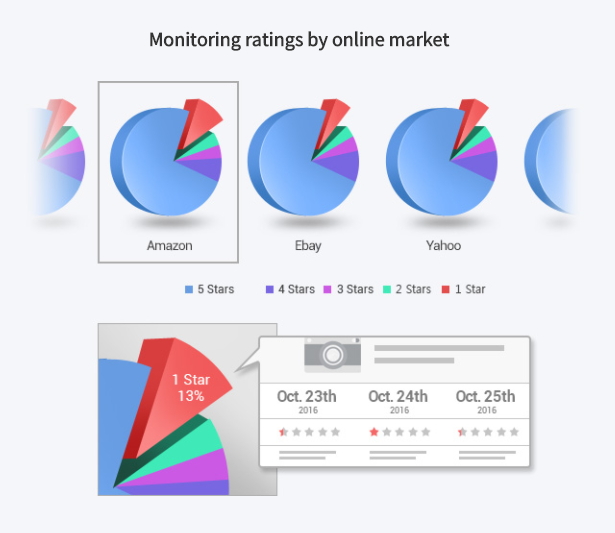 Product and Brand Satisfaction Monitoring
We monitor and analyze our client's and competitor's product purchase reviews and scores to use them as indicators that can measure customers' positive or negative attitude towards products and product satisfaction. Moreover, analysis of changes in sales in response to purchase review scores will help examine the factors that cause the changes and respond to them appropriately.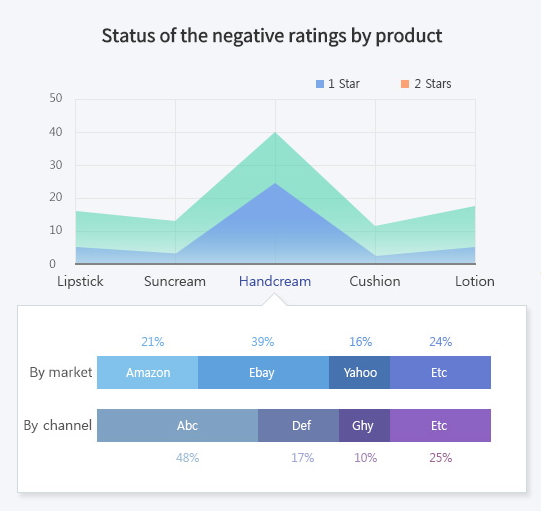 Real-time Comparison Analysis of Reviews and Ratings on Each Product
According to the individual product standards,we monitor ratings to help manage low scores on certainproducts and check evaluation rating analysis by marketand channel during the monitoring period, which can beimplemented to establish customer correspondence strategies.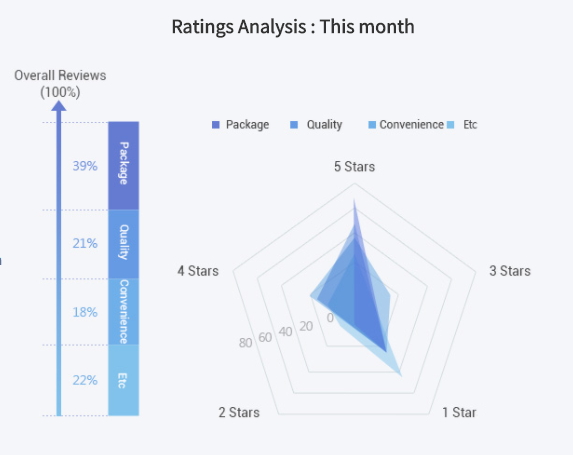 Customer Satisfaction Analysis through Reviews
Through review analysis, we provide graphs of analyzed customer satisfaction for product prices, quality, shipping, etc. The overall customer satisfaction level for the online market shown in real time can be considered when strategizing customer service policies.

Sales Patterns Analysis
We analyze the review history by period and thus can analyze sales patterns in comparison to a previous year's and/or month's sales. Reviews are a record of sales performance, so we analyze them to show the patterns and the correlation between the number of reviews and that of sales by using graphs.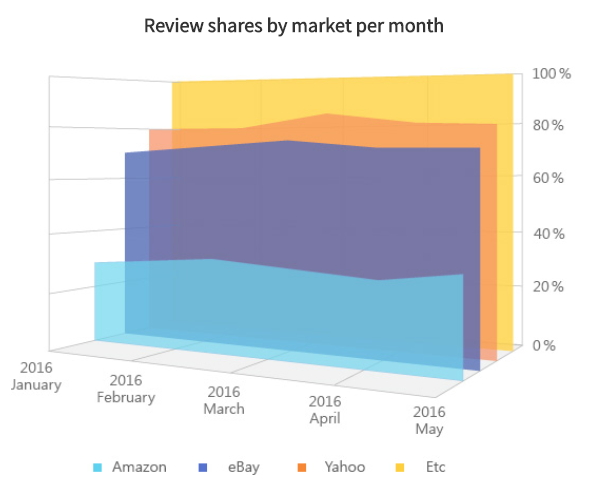 Various Review Analyses by Market and Channel
Customer satisfaction is a very important indicator of customer service. We monitor and analyze online reviews and ratings by market and channel. In particular, by comparing reviews of our client's products to those of their competitor's helps us to examine market flow.