By applying unique authorization technology to the online product page real time, customers can identify authentic products and official retailers. As a result, manufacturers can secure online channels and increase the level of customers' trust on products and retailers in a way that hopefully improves sales performance.
1.Online Market Official Channel Real-Time Authorization System
Timestamp, HologramTag, QR code
Provides authorization technology which features a time stamp, hologram tag, QR codes, etc. for identifying official retailers.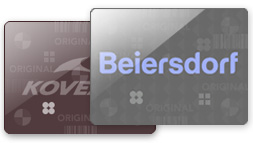 Online Channel Authorization
Provides technology for online customers to trust and purchase officially sold products.


Channelon features authorization technology on the product page with time stamp, hologram tag, QR code, etc. to help identify official online channels real time. Corporates can provide this authorization technology to their official channels so that their online customers are better able to identify and trust these official channels when buying products.